10 Nov 2022
Enterprise Resource Planning (ERP) refers to a type of software used to coordinate and manage the critical elements of operations and day-to-day business activities. An ERP software program is essential to your business because it enables resource planning by integrating all the processes required to run the operations into a single system. It also helps to streamline the processes and improve overall business functions such as finance, human resources, warehousing, manufacturing, customer relationship, order management, marketing, sales, and more.
ERP solutions also improve communication and information sharing between the various departments. They gather data on the activity and condition of multiple divisions and makes it accessible to other portions so they can use it efficiently.
By connecting data regarding different functions, such as manufacturing, finance, distribution, and human resources, an ERP solution aids your company in becoming more self-aware. It helps in avoiding expensive duplications and incompatible technology since it connects many technologies utilized by each firm division. This method integrates accounts payable, stock control, order monitoring, and customer databases into one system.
Imagine this scenario; you're still stymied in your office at a very late hour; attempting to balance the routine business operations. The volume of orders is challenging for you to handle, and customer satisfaction has declined. Since you last knew the specific amount of merchandise in your warehouse, your sales prediction has been based more on speculation than factual information. This unfortunate scenario can happen when a company experiences expansion and its existing processes cannot keep up. If your company exhibits several symptoms, it may be time to invest in an (ERP) system. It is crucial for business owners to look for the appropriate tools for their market to stay on top of their operations and stay ahead of their rivals, and investing in an ERP system is no different.
Investing in ERP software can benefit companies by enhancing their performance and assisting with the automation of specific organizational procedures.
Is Your Business Ready for an ERP System? Continue Reading to Learn More!
1. Separate Pieces of Software are in Charge of Various Processes
How is your personnel's information recorded, tracked, and processed within your business? Do the sales team members submit customer orders using one system while the accounting department uses another for payables and receivables? Have you found the manual procedure of accepting orders, fulfilling them, and passing them on to accounting to be onerous? What about your warehouse staff—do they track shipping and receiving using a different system?
The issue is that when several fronts and back-end systems operate independently, it can seriously affect the procedures to guarantee your business is running successfully. Inaccurate sales data, which can affect inventory management, or not having the most recent accounting data, can negatively impact other areas of your firm, such as the general ledger and job quoting. These systems are integrated using ERP software, enabling all company functionality to run within a single database. ERP can eliminate information ambiguity, assist staff in making better decisions quickly, and free up their time to work on additional high-value projects that can help your business expand even faster. This one source of information provides accurate, real-time data.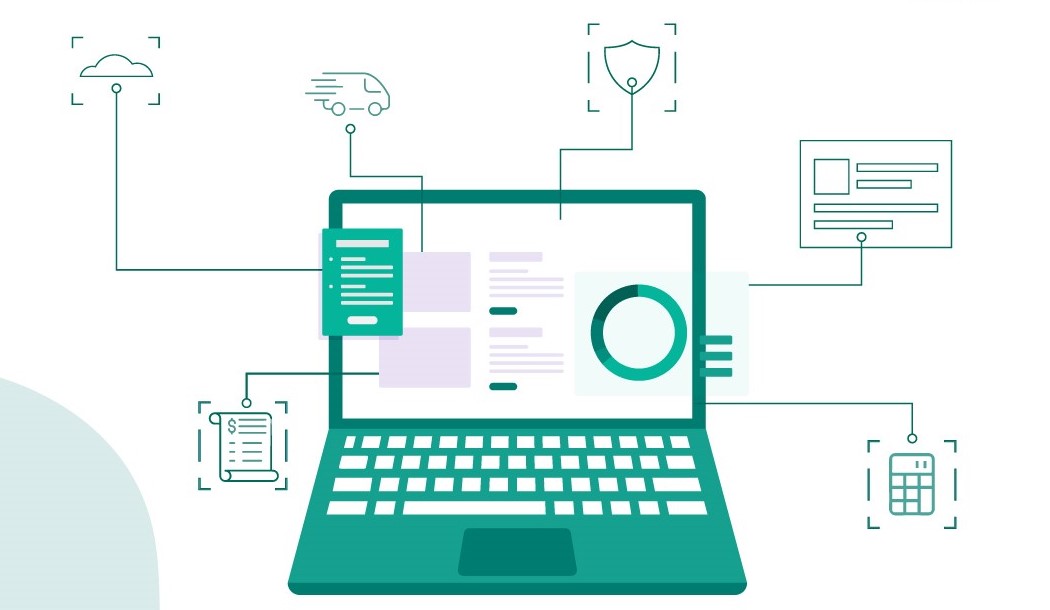 2. You Don't Have Easy Access to Business Related Data
How long would it take to determine your average sales margin if someone asked you? What about other crucial performance indicators like daily orders or overall sales? Companies that rely on various systems and spreadsheets will discover that they need to be manually reconciled and updated regularly.
When your firm expands, you will immediately realize that operations move faster than ever. Therefore, your staff needs constant, easy access to vital information. Your team can access the data they require to perform their jobs more efficiently by utilizing an ERP system, such as giving business owners a complete picture of how the company is operating at any given time or giving sales representatives access to a customer's entire transaction history to help them increase upsell and cross-sell opportunities while also improving renewal rates. The time spent on redundant processes and information consolidation will be reduced with the help of accurate, quick, and reliable data exchange between departments. Since an ERP system generates accurate and real-time data, this facilitates a seamless flow of information across all necessary departments.
3. Difficulty with Your Accounting
Your accounting department will likely be one of the first to discover when your business needs an ERP system. Numerous hours are spent each week manually inputting data into various accounting and sales systems since many organizations still use paper-based invoices and sales orders. How long do you spend on time-consuming chores that an ERP system might do in a flash? About financial reporting, the same is true. An ERP system might be what you need to have a substantial impact and save you valuable time if you frequently spend hours integrating or reconciling financial information across several platforms and through endless spreadsheets. Using an ERP system, you can consolidate your financial data into one database, eliminating the need for manual data reconciliation, cross-posting, and re-keying. This will save you time for more crucial activities and enable you and your accounting team to produce reports essential without delays or annoyance.
4. Your Customer Experience is on the Line
Inventory management may start to get complicated as your company expands. A firm's success depends on the subsequent amount of stock being in the right place at the right time, which is a crucial aspect of corporate operations.
Separately maintained sales, inventory, and customer data can cause severe issues for your entire company. What happens if you run out of a well-liked item? Sales may suffer as a result until the next cargo is delivered. What happens if a consumer phone to ask about an order, but the staff cannot track the product to determine whether it is in stock? Customers frequently seek out companies that can provide them with the correct information quickly and expect to receive their purchases right away; as a result, if your company cannot provide accurate information upfront, it may start to fast lose its reputation for dependability and service if it cannot meet the demand. By implementing an ERP system, your company's staff will have real-time access to the same information across all departments. This will enable customer-facing representatives to respond to customer inquiries without hanging up the phone or putting them on hold to check with another department. At the same time, the warehouse manager can see when stock is running low and place an order for more.
5. Your IT is Complex, Expensive and Time – Consuming
Many systems throughout your company can have some serious drawbacks, not the least of which is that managing them can be an absolute pain and end up costing you a fortune. Customizing these systems for organizations can be challenging, and integrating and maintaining them with patches and upgrades can be complicated, expensive, and drain valuable time and resources. Adopting an ERP system can allow you to respond quickly to changing business and IT needs, primarily through a cloud-based ERP system, rather than adding more software and complexity to an already ineffective and, most undoubtedly, antiquated system. Your company's productivity and flexibility will rise, and you'll be better able to adapt to change and reduce IT expenses if you use cloud-based ERP software. You can gain the flexibility to manage and grow your business using fewer internal resources and without the installation and hardware investments associated with traditional software packages, whether your goal is to optimize your operations, use cutting-edge business tools, or maximize your operational efficiency.
Save yourself from problems that give you headaches and aggravation by choosing the right ERP system With LIBRA ERP, you'll be able to manage your information effectively and systematically, get comprehensive organizational visibility, and get the support you need to make prompt, well-informed decisions that are crucial to your company's success. Your business's complexity increases as it expands. LIBRA modules provide you a solution that meets your current demands while also having the flexibility to adapt to your future needs.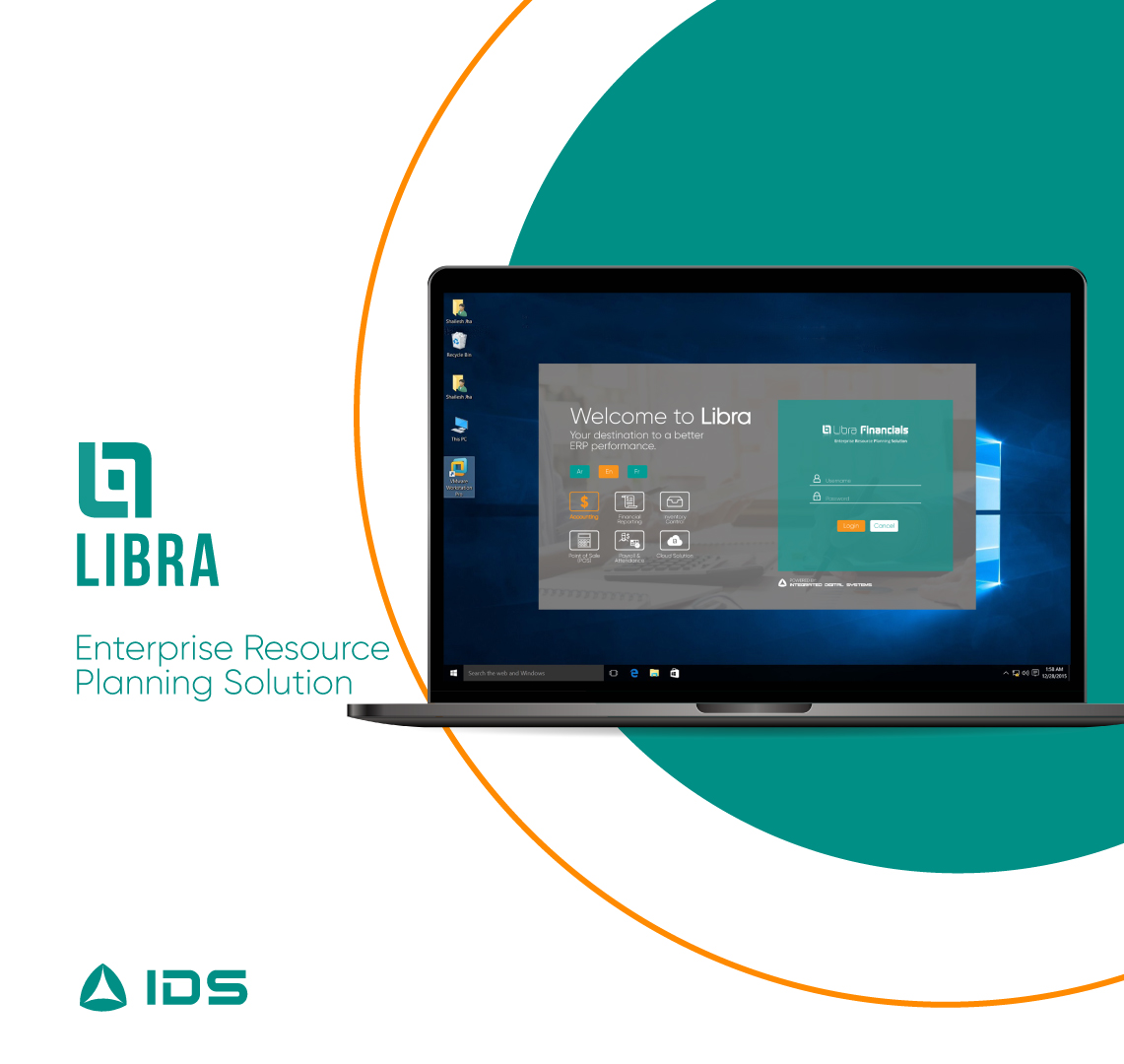 Our today's cloud-based or on-premise ERP suite has helped numerous companies increase their efficiency, visibility and, in turn, profitability.
Give yourself the best chance of success by choosing the right software and let our experts provide you with all you need to implement LIBRA.
Get a LIBRA consultation now at https://libra.ids.com.lb/