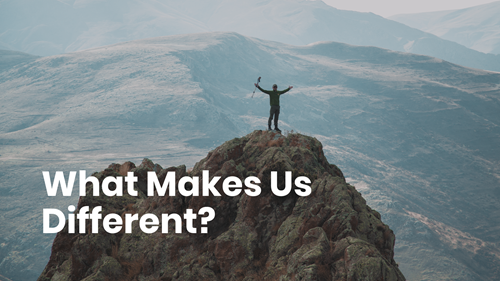 13 Jan 2022
Since its establishment in 1991, IDS has been on a mission to provide innovative ICT solutions for various types of enterprises.
IDS excels in providing turnkey solutions in Information Technology to a diversified range of industries on an international scale. Today, IDS positions itself as a key regional player in software development in the MENA region with more than a thousand successfully completed projects.
Why Choose Us?
30 Years of Innovation and Proficiency
Over 30 years of cumulative experience in the software development field with a seasoned team of professionals have given us the capabilities needed to tackle highly complex projects.
Reliability
IDS applies International Standards in its operations, and in its production and delivery of software.
IDS is part of the Microsoft Partner Network and has been a Microsoft Certified Gold Partner since 2001.
Diversity
We offer ready-made and bespoke software development solutions and participate in software development projects of any scale, complexity, and type.
Our Areas of Excellence:
a) Solutions
LIBRA Financials Suite is an integrated package with all standard ERP modules
OMNIS, a secure Document Management System
VENDRO, an E-commerce platform
FORMFLOW, a Business Process Management solution
Video link and preview: https://fb.watch/ajU0IizmPX/
CLOUD 9, a fully automated CRM package
b) Services
Custom Software: Web Applications, Websites, Mobile Applications
Design & Branding
Microsoft Dynamics 365 Reseller
IT Infrastructure Services
IT Outsourcing
Customer Focus
Our customer focus constantly drives us to deliver work of the highest standard and ensure great customer experience. We believe in building and maintaining long-term relationships with all our customers who in turn are very loyal to us.
IDS has worked with more than 500 corporate & governmental customers and global companies of various sizes.
Over 100 Technical Experts
IDS proposes a project team with deep expertise in the domains of technology research, consultancy, agile project management, software development, design, and mobility.​
Our elite team designs and develops apps, websites, and provides solutions for leading companies.
The team's expertise allows us to provide advanced solutions on the technological as well as the business levels.
Our programmers are specialized in the latest software technologies; from Microsoft .NET frameworks to open-source CMS platforms, from cloud technologies to mobile development tools and frameworks, from database management systems to web technologies.
Continuous Improvement
We unceasingly develop and improve our solutions and services to cater to the ever-changing market needs and technology trends and take on new ventures which enforce our growth vision
Social Responsibility
IDS understands that it is part of the global community and demonstrates its commitment to social and environmental responsibilities. The company has well implemented policies that ensure the following:
Commitment to Sustainability: we apply environmental sustainability into practice in the workplace, learning environment and broader community.
Women Empowerment: At IDS, women hold major decision-making positions.
Creating Opportunities: We invest in pathways to opportunity through education, training and employment; hiring veterans and opportunity youth.
True Cloud computing Services: to help lessen the consumption of energy, reduce their carbon footprint and move toward a better future
Check out the full details in our new company profile