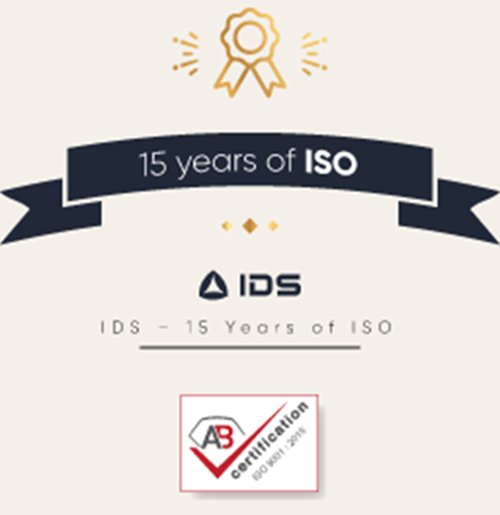 24 Jun 2019
This year, IDS proudly celebrates 15 years of successful ISO 9001 certification in the scope of Quality Management System for Turnkey Solutions in Information Technology. The scope of the certification covers Design and Development, Customer Support, Information Security, Sales, Purchasing, Human Resources, and Quality Management process. The certification assures that processes are accurately defined and interrelated to achieve high quality of software production and post-delivery services.
During the 15 years, a milestone was achieved in 2016 when IDS proved to be a leader in its domain by being one of the first companies in the region to be certified for the standard according to the new requirements of ISO 9001:2015. The new standard demands a high degree of leadership and is governed by risk-based thinking.
Our success is the result of our continuous strive to improve. Our improvement is achieved mainly by the co-operation of all members of the company and by our customer-focus policy. Quality is integrated into our daily work and is highly reflected in our professional project management methods. Several PMP certified engineers are in charge of our software production process. Our processes are automated and managed using LIBRA, our in-house produced ERP application, and project management tools that allow us to track and trace our business to ensure high quality of production and delivery.
The IDS ISO certification ensures our customers that the company is committed to the highest level of quality to meet their needs and help them efficiently reach their objectives.