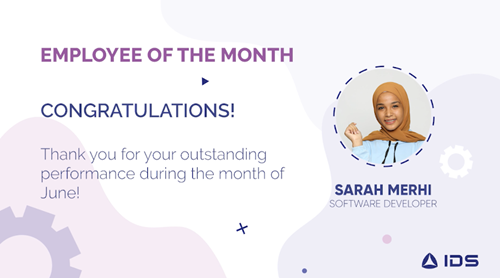 30 Jun 2021
Sarah Merhi has been chosen as Employee of the Month for June 2021.
Sarah is an incredible 22 year old software engineer, dedicated to fulfilling her job responsibilities, and learning new technologies & skills. She is a team player with a positive attitude and is very hard-working!
We very much appreciate her outstanding performance and dedication to excellence ! And we are proud she is a part of the IDS Family.