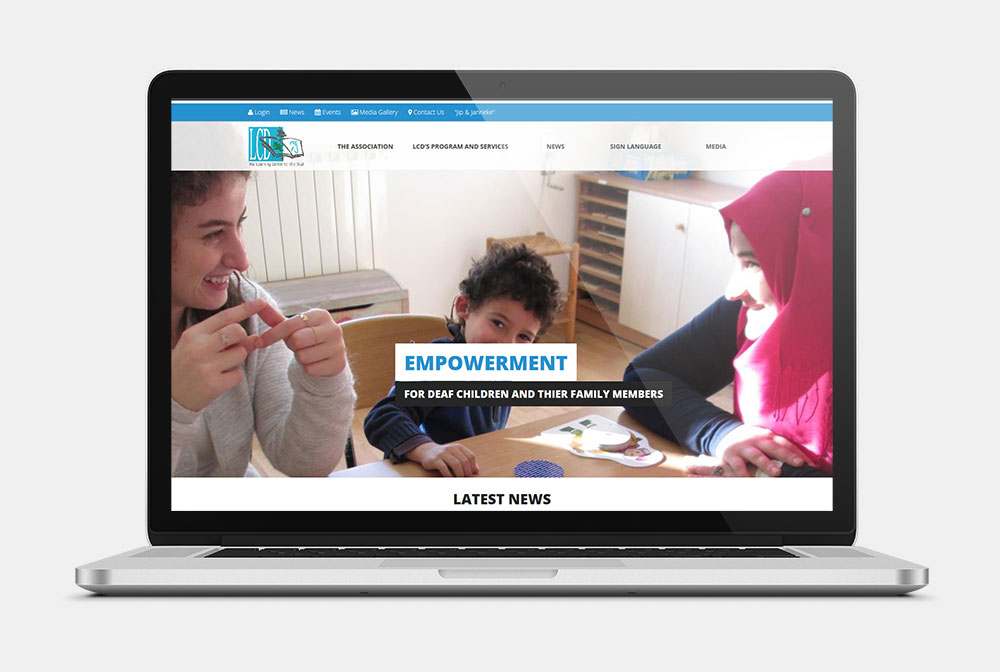 23 Aug 2016
The learning center for the deaf (LCD) is an association for individuals with hearing disabilities. IDS developed the website for the LCD to highlight on the programs and services that they offer in terms of early detection and intervention, in addition to the high school education programs, activities, and events of the center.
The website aims at providing all the information needed for individuals with hearing disabilities, or individuals facing such cases in their homes.The information includes awareness programs, consultation, sign language classes, and speech and language therapy.
Such centers are in constant research for medical advancements and are always in need for people's collaborations to reach the highest level of services. For that, a section was specifically developed for donations and support hoping to increase interaction and intervention with other people to raise awareness about hearing impairment.
Aside from its informative function, the website also allows students to login and access their accounts in order to get the information about their grades, homework, and exams schedules uploaded by the teachers, and receive notifications and alerts that the school sets.
IDS also developed another website for the "Jip & Janekee" which is a nursery and preschool for children with hearing disabilities. The "Jip & Jankee" website can be accessed from the home page of the LCD website.