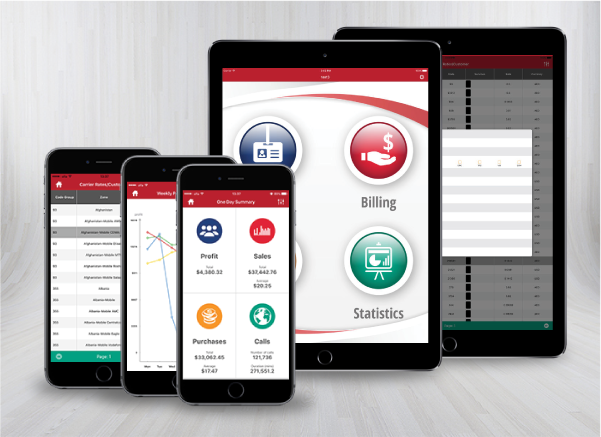 22 Sep 2016
IDS announces that the T.One application is now live. T.One is a unified platform that brings cohesion and delivers exceptional results across NOC, Technical, Billing, Routing, Account Management and Top Management Teams allowing them to focus on strategic business maneuvers.
The application was designed to facilitate the usage of the solution services by the account managers. The T.One mobile application has a friendly and flexible user interface full of colors. The main menu is divided into 4 categories: Account, Billing, Routing, and statistics.
Using this application, account managers can:
Monitor billing and traffic information 
Receive notifications and alerts in real time on their mobile devices
Easily change rates and services for any selected destinations
Monitor routing info for customers and suppliers on any/all destinations.